Olympic
Tokyo 2020 Olympic uniform confusion as a viral picture of 'Chinese delegation' was just the national rowing team
The picture was passed around the Chinese internet on Thursday and the uniforms were mocked
They were deemed uglier than the 'tomatoes and eggs' uniforms from past Olympics
A viral picture that claimed to show the official Chinese uniforms for the upcoming Tokyo 2020 Olympics turned out to belong to the national rowing team.
A female staff member at the Chinese Rowing Association, who preferred to remain anonymous, told Shanghai news outlet The Paper on Thursday that "the uniforms are not what the Chinese delegation will wear when making their debut in the parade at the Tokyo 2020 Olympics."The official uniforms are expected to be released to the public on July 18.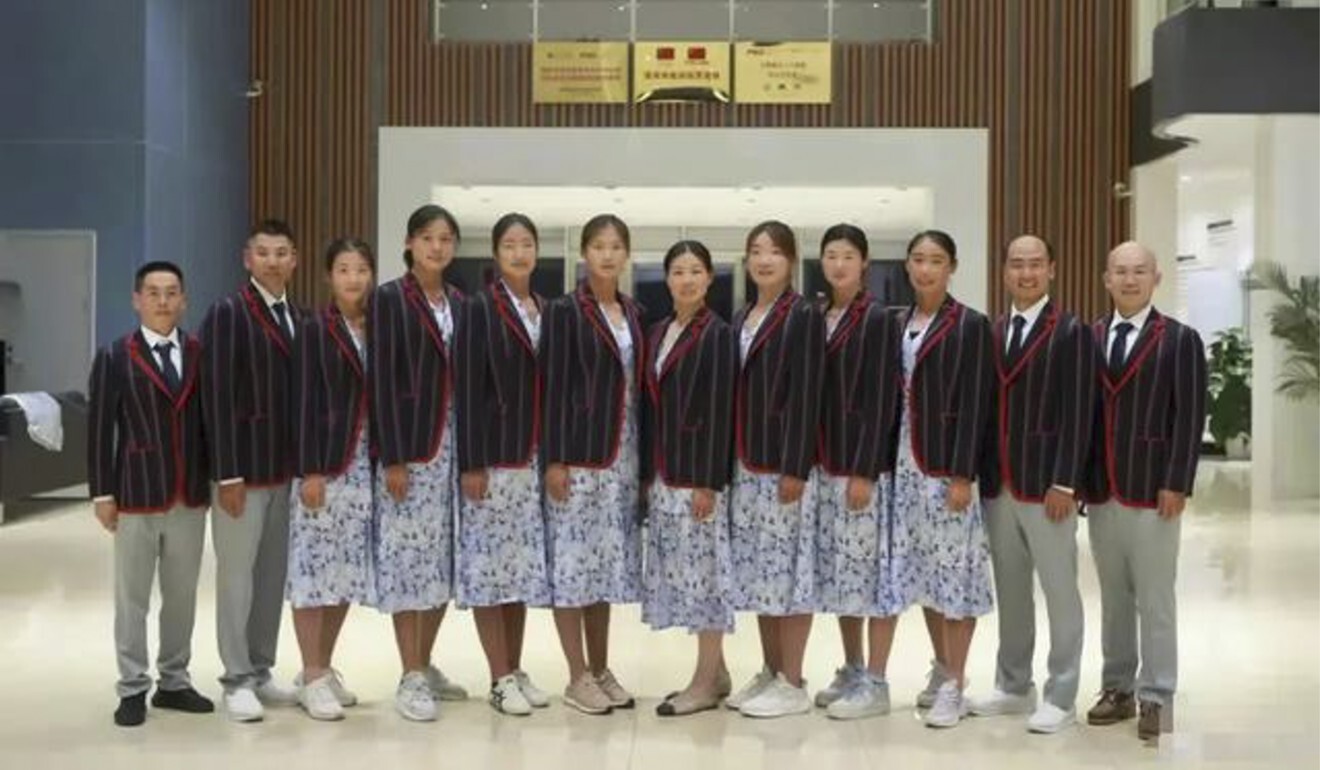 It turned out the uniforms were worn by the national rowing team during a recent gala. Source: Handout
The South China Morning Post called the Chinese Rowing Association for comment multiple times but they could not be reached.
A report from 163.com on Thursday said the purple uniforms were worn by the Chinese national rowing and canoeing team during a recent gala.
The confusion caused a stir online, in part because the uniforms from the 2016 Olympics in Rio de Janeiro were considered particularly ugly, and likened to the dish of fried tomatoes and scrambled eggs.NEWKNOWLEDGEWhy is China's star swimmer missing from the Olympics?Get the full picture
However, the "tomato and egg" – or bright red and yellow – style for the Chinese delegation has become something of a tradition that started during the 2008 Olympics in Beijing. Any preferences between the 2008, 2012 and 2016 Olympic uniforms would just be a matter of taste.
China has adorned its 'tomatoes and eggs' style since the 2008 Beijing Olympics. Photo: Handout
Online, people were fairly open-minded to the mistake. One person wrote on Weibo: "Maybe they are testing the public's response and then will change it."
One WeChat user said: "No matter what kind of uniforms they wear, I hope Chinese athletes can return safely and can make great achievements."